Robomain INC was one of the participating companies that generated a lot of interest at the HCMC University of Food Industry (HUFI) Talent Day event. With the desire to seek and recruit potential candidates for specialized positions within the company, Robomain attended the event with its team of HR personnel and technical experts.
Robomain is a technology company specializing in AR and AI solutions for industrial maintenance. As a growing company, Robomain seeks to hire talented and motivated individuals who are passionate about technology and eager to make an impact in the industry.
At the HUFI Talent Day event, Robomain had the opportunity to connect with a large pool of talented and driven students in the field of information technology. The company was able to engage with potential candidates, conduct on-site interviews and provide information about the various opportunities and career paths available within the organization.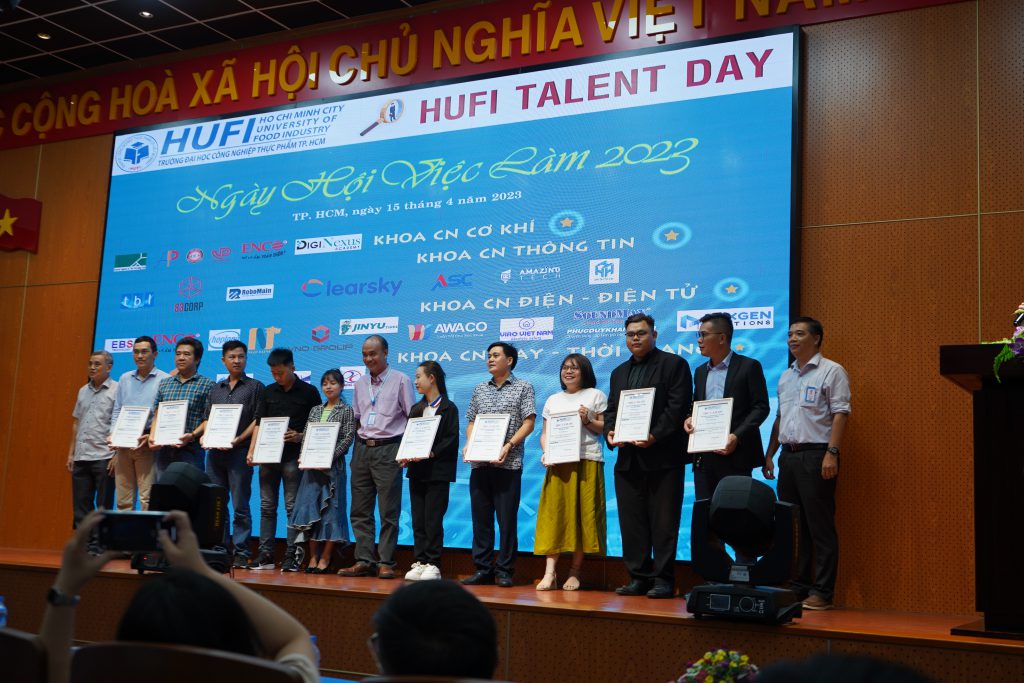 In addition, Robomain's technical experts also participated in panel discussions and shared their knowledge and experience with students. The discussions provided insights into the latest trends and technologies in the field of AR and AI, which proved to be a valuable learning experience for students and job seekers alike.
Overall, the HUFI Talent Day event was a great opportunity for Robomain to showcase its innovative solutions and connect with talented individuals who have a passion for technology. The event allowed the company to expand its talent pool and build relationships with potential candidates, while also contributing to the growth and development of the industry.