The AR Lab project, developed by a group of students from AR Lab – a Robomain's lab in partnering with iDX, was recently awarded the Science Research Student Award at the HCMC University of Food Industry (HUFI). The project, which involved the development of an augmented reality for industrial maintenance, was recognized for its innovation, creativity, and potential impact on industry.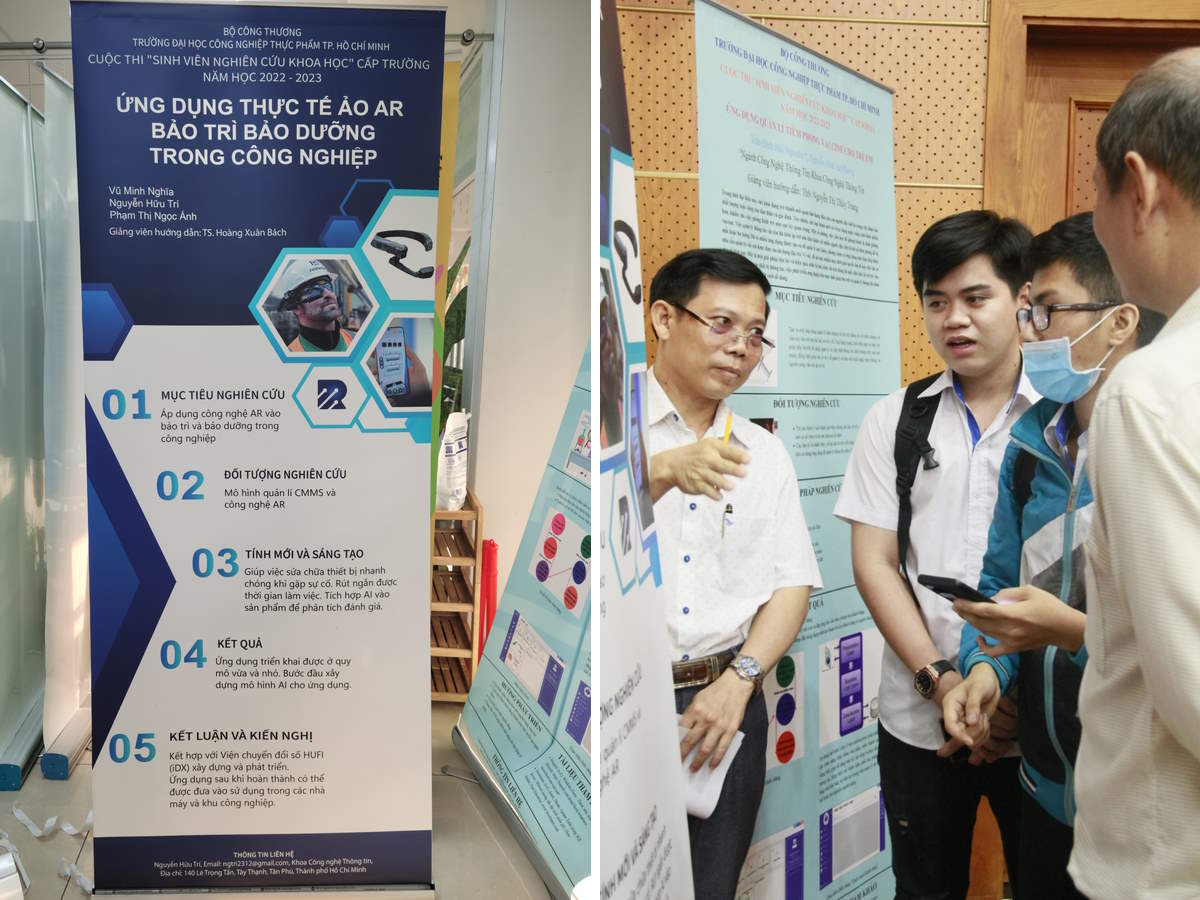 The AR Lab project aims to revolutionize the traditional approach to do industrial maintenance by leveraging augmented reality technology. The project team designed a software application where experts can conduct remote training and technical support using augmented reality technology. The AR Lab project allows experts to do their job remotely.
The AR Lab project has the potential to significantly improve the quality of maintenance. The project team hopes that the AR Lab will be adopted by small and medium factories in Vietnam. The project has already received positive feedback from technicians who have tested the AR Lab, and it is expected to have a major impact on maintenance domain in the future.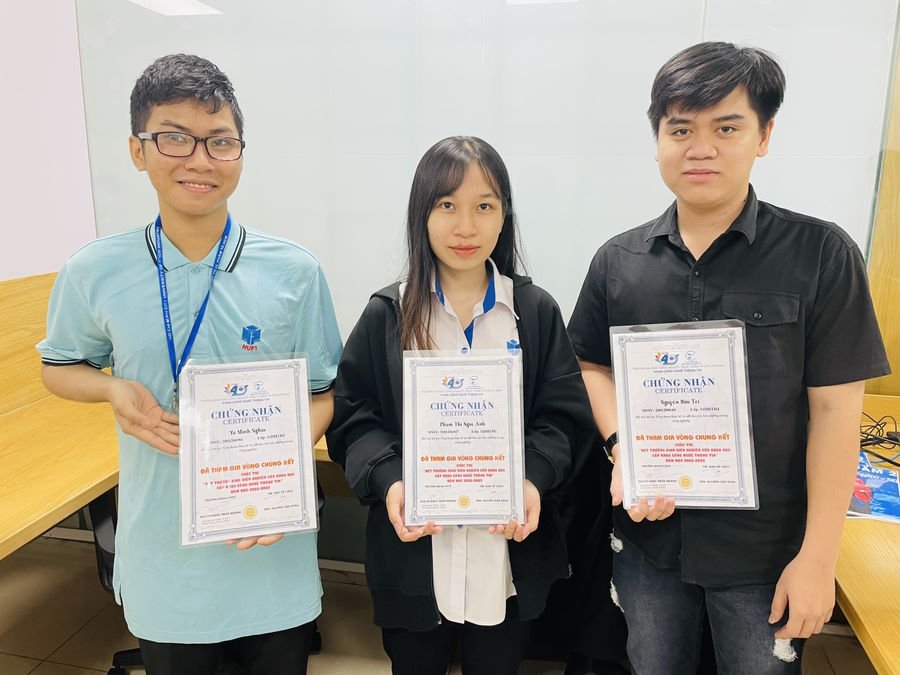 Winning the Science Research Student Award at HUFI is a great achievement for the AR Lab project team. The award recognizes their hard work and dedication in developing a truly innovative and impactful project. The team hopes that their success will inspire other students to pursue science research and to use their creativity and knowledge to make a positive impact on the world.